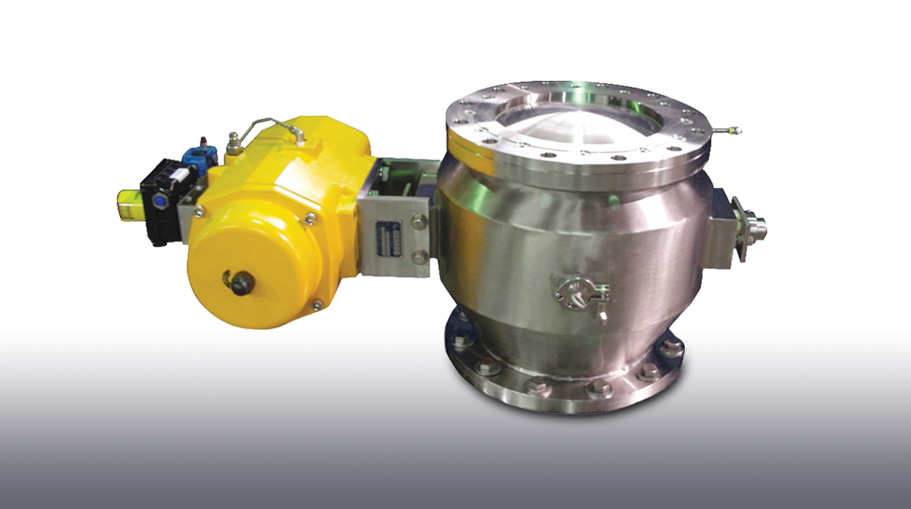 Gemco Valve's Inflatable Seal for your critical application
Designed to meet the demanding requirements for containment of solids, powders and slurries, Gemco Valve's industry leading P21 High Performance valve has been combined with an inflatable seal for bidirectional bubble-tight inflatable sealing at high temperatures even in extremely corrosive and abrasive environments. Engineered for sealing in vacuum and pressure applications, the P21 uses a spherical disc design to wipe material away from the sealing area, eliminating the source of most valve wear.
Gemco Valve has developed and proven the ultimate powder shut off valve for Chemical, Pharmaceutical, Biofuels, Food, Plastics, Aerospace and countless other processing applications. Using proven materials like Hastelloy, Peek and Perfluoroelastomers we address the widest range of severe applications and our contained design protects the seal from abrasive wear.
Click here to receive a complimentary evaluation of your process.
Applications:
Chemical
Pharmaceutical
Biofuels
Food
Plastics
Aerospace
Your Application
Click on the desired size to view / download PDF drawing with specifications