Engineered Valve
In the 21st century Gemco Valve remains committed to the same core values of our founders in 19th and 20th centuries. These ideals of innovation in design, excellence of manufacturing and superior customer service has allowed us to penetrate the global market with the same dedication and support we have established domestically. Some of our latest developments include:
Gemco Valve continuously develops new technologies for the next generation of applications.
Applications:
NASA valve for use on the moon.
Sanitary CIP & SIP valves.
Combination valve-filter for crystallizing pharmaceuticals.
High temperatures valves.
Corrosive resistance valve materials.
Abrasion resistance coatings.
Your Application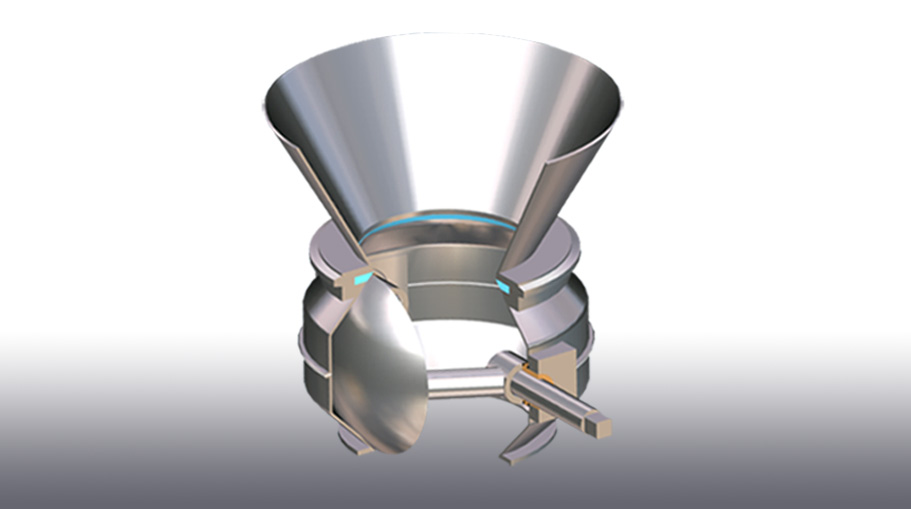 NASA, Gemco Valve Tested for Moon Duty
A specially designed spherical disc valve manufactured by Gemco Valve Company is being tested as part of a system that will extract oxygen from volcanic ash rich in minerals. The recovered oxygen will be used by the lunar space station that NASA plans to construct as part of extended habitation on the moon.
The Gemco Valve is designed to handle lunar ash, which consists of abrasive solid particles from a few microns to less than one micron in diameter. Rich in metal oxides, it releases gaseous oxygen when heated to extremely high temperatures. The tests involve use of a simulant, an abrasive powder specially formulated to simulate the composition of Lunar Regolith. During the test, the powder is repeatedly cycled through the valve, which opens and closes continuously to make sure it does not clog or jam. Preliminary tests to date have been very successful.
Gemco Valve's Inflatable Seal for your critical application
Bidirectional bubble-tight sealing at high temperatures even in extreme corrosive and abrasive environments. Gemco Valve has developed and proven the ultimate powder shut off valve for chemical, pharmaceutical, biofuels, food, plastics, aerospace and countless other processing applications. Using proven materials like Hastelloy, Peek and Perfluoroelastomers we address the widest range of severe applications and our contained design protects the seal from abrasive wear.
Designed to meet the demanding requirements for containment of solids, powders and slurries, Gemco Valve's industry leading P21 High Performance valve has been combined with an inflatable seal for bidirectional bubble-tight inflatable sealing at high temperatures even in extremely corrosive and abrasive environments. Engineered for sealing in vacuum and pressure applications.