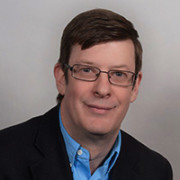 James Lenihan
President
Jim Lenihan has worked in the valve and seal industries since receiving his Engineering degree from UL (University of Limerick, Ireland) in 1983. Throughout his career, he has held positions in manufacturing, material management, engineering, product management, sales and marketing. Jim has been president of Gemco Valve Company since 1997. Gemco Valve specialize in valves for solid processing applications from sugar to lunar regolith. Jim has worked on solving valve and seal problems for the Chemical, Pharmaceutical, Food, Plastics, Steel, Power and Nuclear industries worldwide.
Phone: +1 732-733-1143    Contact by Email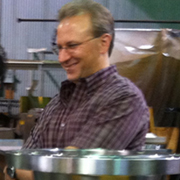 Douglas Krok
Engineer
Doug Krok received his degree in mechanical engineering from the New Jersey Institute of Technology in 1991 and specializes in applications and customer service. "I've been with Gemco Valve for more than fifteen years and we now have more requests than ever from customers who want specialized, custom equipment – especially in food and pharmaceutical processing," Krok said.
Phone: +1 732-733-1143    Contact by Email
Pat Heder has been providing control systems for Gemco Valve as well as working as a consulting engineer.  With an associate's degree in mechanical engineering, a bachelor's degree in electrical engineering as well as a diploma in computer programming, he is well rounded and skilled for any aspect of machine design.  He is the founder of Post Material Handling which produces turnkey material handling equipment and is a UL 508A certified panel shop.