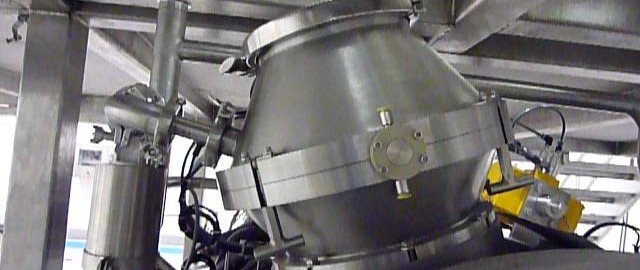 The White House and many of today's industrial and manufacturing leaders are big proponents of insourcing, which is often understood as bringing jobs once outsourced to overseas companies, back home. Insourcing also means bringing in-house, specialists to fill temporary needs or training existing personnel to perform tasks that would otherwise have been outsourced. The question is how do small manufacturers who may not have the infrastructure, systems, staff expertise, processes, materials and equipment needed to bring a job in-house, get on the insourcing bandwagon?
Despite the current renaissance, it is unlikely that manufacturing will return to the economic bulwark status it held in the 1960s and 1970s. However, insourcing could be a means to help broaden the economy, and reclaim opportunities—and skills—that were outsourced decades ago. This process isn't an easy undertaking for any business entity, but for huge companies like GE, Whirlpool and Otis Elevator, all of whom have recently brought some major manufacturing operations back to the States, insourcing becomes part of well-planned corporate strategy plotted out over years and executed with millions of dollars. On the other hand, small manufacturers, who could also benefit from insourcing, might find delegating jobs from within to fill a specialized need, or becoming their own subcontractor a far more challenging undertaking.
Long a proponent of strategic alliances, Gemco Valve has established relationships with insourcing partners, two of which are Viser Manufacturing of North Bergen, NJ and All Aces Construction, of Edison, NJ.
Gemco and Viser made a decision to jointly purchase the Wardjet, a high-pressure water jet (60,000PSI) cutting machine which resides in the Viser facility and is operated by Viser personnel. The Wardjet contains abrasive powder that with water accelerated up to twice the speed of sound, can cut through inches of the hardest metals in seconds. The advantages of water-jet cutting: the absence of thermal distortion, noncontact during cutting, which eliminates tool wear and contact force, and omnidirectional cutting which allows cutting complex shapes and contours, make it an essential component in the engineering and manufacturing of Gemco valves. This is now a process that is no longer outsourced, but cooperatively insourced.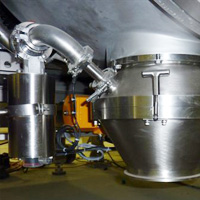 All Aces Construction, an industrial and commercial general contractor located in Edison, NJ, is another company with which Gemco has created an insourcing partnership.   Several of Gemco Valve's projects call for additional onsite construction at a client's facility, once a valve has been manufactured. Gemco produced a 16" reactor valve for the Exxon Mobil Chemical plant in Edison New Jersey and worked with All Aces Construction, LLC for the installation. The company has union affiliated, factory trained fitters and mechanics. Gemco provided engineering and logistical support and All Aces installed and commissioned the reactor valve in timely and professional way.
The success of the Exxon Mobil installation, resulted in Gemco Valve's decision to collaborate again with All Aces again on a new project for Pfizer Pharmaceutical/Pfizer Pearl River (New York) which produces and packages the Centrum family of dietary supplements as well as Advil. In order to compensate for the difference in clearance height under two mixers, Gemco designed and manufactured a custom built discharge valve which eliminated interference between IBC and charging units. All Aces and Gemco installed and commissioned the new Pfizer valve during a scheduled operations maintenance shutdown. This insourcing partnership with All Aces allows Gemco Valve to offer world class installation and repair services to customers.
The manufacturing sector is continuing to show signs of growth. According to a recent U.S. Census Bureau Report on Durable Goods, new orders for manufactured durable goods in decreased slightly but still are at $229.4 billion compared to $207.0 billion three years ago. For small manufacturers, creative insourcing, like Gemco Valve's initiatives with Viser and All Aces is a good way to try and sustain that growth. Manufacturing gains are modest but much improved and working smarter and cooperatively, can be a controllable way to keep productivity up, costs down and to continue to increase the value of a small domestic business.
https://gemcovalve.com/wp-content/uploads/2013/10/valve_aces.jpg
480
640
Editor
/wp-content/uploads/2013/08/logo-gemcovalve.jpg
Editor
2016-08-08 16:10:29
2016-09-01 13:53:00
INSOURCING for Small Manufacturers