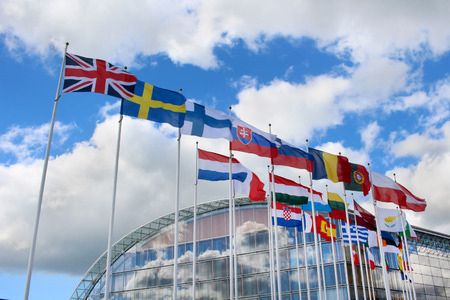 Today we live and do business in an increasingly interconnected world environment. These connections, often facilitated by the internet, have been helpful in opening up the world market to small and intermediate sized business that may not have previously had an international clientele. However, this same interconnectedness, makes our businesses potential targets for a wide variety of security vulnerabilities. We are all aware of some of the ways we can be hacked or violated both professionally and personally: computer viruses, email scams, phishing and ransom-ware are prevalent and we are on guard against them.  Still, there are other vulnerabilities that may come as a surprise…especially to a small business which may not have considered other potential susceptibilities.
The FBI recently visited Gemco Valve to brief their personnel on areas where small businesses, specifically those with proprietary technology, processes, and formulas, might unknowingly find themselves at risk. "We wanted our team to be knowledgeable of the risks as well as opportunities involved in global sales," said Jim Lenihan, Gemco Valve president.
After meeting with the Special Agent, Doug Krok, Gemco Valve Sales Manager said, "It was interesting to hear real life examples of how equipment can have dual uses and be purchased through intermediaries to hide the final application."
The bottom line is that if your company is successful, and has a unique product or service, you are a potential target for foreign or domestic entities whose sole purpose is to appropriate your technology, product or even personnel.
There are laws in place against these kinds of violations, but as a business owner, you are ultimately responsible for having systems in place to protect your intellectual property and guard your business against economic espionage and elicitation.
You can visit The FBI online and download their Intellectual Property Protection Brochure or contact your local FBI Field Office to set up a Counter Intelligence Briefing.